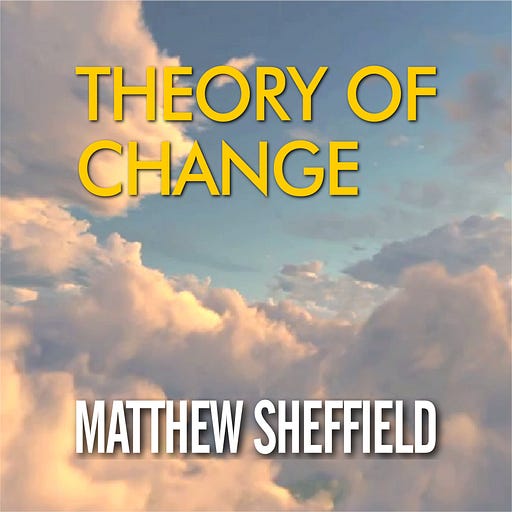 Jan 28 • 42M
Theory of Change #057: David Golumbia on the political ideology behind Bitcoin and crypto
David Golumbia, author of 'The Politics of Bitcoin: Software as Right-Wing Extremism' talks about the rigid ideologies behind crypto
Lots of people want to change the world. But how does change happen? History is filled with stories of people and institutions that spent big and devoted many resources to effect change but have little to show for it. By contrast, many societal developments have happened without forethought from anyone. And of course, change can be negative as well as positive. In each episode of this weekly program, Theory of Change host Matthew Sheffield delves deep with guests to discuss larger trends in politics, religion, media, and technology.
Episode Summary
"The personal is political" was one of the early rallying cries of the Second Wave feminist movement. Decades later, the universal adoption of the internet has led to a new culture around cryptocurrencies with an ethos that could be summarized via similar phrasing: "The personal financial is political."
After decades of languishing in rightful obscurity, extreme forms of anti-government libertarianism have seen a massive influx of converts by melding crank views about the Federal Reserve and fiat currency with a desire to get rich quick through buying and selling made-up digital tokens like Bitcoin, Ethereum, even joke ones like Dogecoin.
Most people don't understand how cryptocurrencies work as a technical matter. But they also don't understand the politics behind cryptocurrencies either. That's a serious problem because underneath all the hype is a radical anti-government ideology that seeks not just to overthrow government currency but even democracy itself.
For this discussion, we're featuring David Golombia, the author of the book, "The Politics of Bitcoin: Software as Right Wing Extremism." He's also a professor of English at Virginia Commonwealth University.
The lightly edited video of our conversation is below. The transcript of the edited audio follows. Please note that you must be an active Flux subscriber to access the entirety of this discussion. Thank you so much for your support. Please subscribe today for $5 per month.
Listen to this episode with a 7-day free trial
Subscribe to
Theory of Change Podcast With Matthew Sheffield
to listen to this episode and get 7 days of free access to the full post archives.