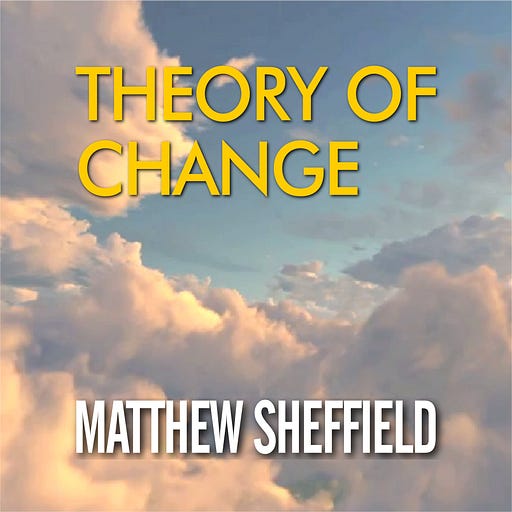 Dec 5, 2022 • 35M
Theory of Change #052: Jonathan Friedman on America's censorship epidemic
Jonathan Friedman of PEN America reports how far-right activists are trying to silence LGBT and progressive authors
Lots of people want to change the world. But how does change happen? History is filled with stories of people and institutions that spent big and devoted many resources to effect change but have little to show for it. By contrast, many societal developments have happened without forethought from anyone. And of course, change can be negative as well as positive. In each episode of this weekly program, Theory of Change host Matthew Sheffield delves deep with guests to discuss larger trends in politics, religion, media, and technology.
Episode Summary
When you turn on your news app, YouTube, or television, chances are you're going to be deluged with content about "cancel culture," an amorphous term that no one ever actually defines, but which seems to be about private citizens criticizing other private citizens.
What you're much less likely to hear about is that right now, America is facing an epidemic of censorship–actual government officials using their power to ban speech or content that they don't like.
According to the free expression and literary human rights group PEN America, since 2021, there have been 185 educational gag orders in 41 states targeting authors and teachers from teaching specific books and topics. Censorship advocates are also coming after the nation's public libraries, trying to block and remove materials they deem inappropriate based on their religious opinions.
In this episode, we're joined by Jonathan Friedman, the director of free expression and education programs at PEN America.
The full transcript, audio, and video of this episode are available to subscribers. Please join today to get full access with Patreon or Substack.
Listen to this episode with a 7-day free trial
Subscribe to
Theory of Change Podcast With Matthew Sheffield
to listen to this episode and get 7 days of free access to the full post archives.