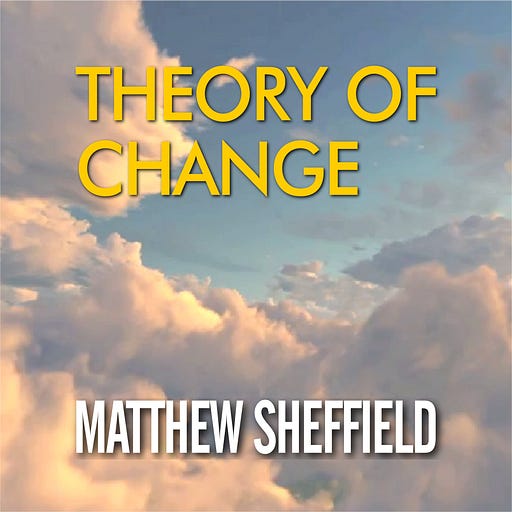 Sep 26, 2022 • 50M
Theory of Change #050: Liz Dye on the many lawsuits against Alex Jones
Legal analyst Liz Dye discusses how the U.S. legal system is finally holding conspiracy millionaire Alex Jones to account
Lots of people want to change the world. But how does change happen? History is filled with stories of people and institutions that spent big and devoted many resources to effect change but have little to show for it. By contrast, many societal developments have happened without forethought from anyone. And of course, change can be negative as well as positive. In each episode of this weekly program, Theory of Change host Matthew Sheffield delves deep with guests to discuss larger trends in politics, religion, media, and technology.
Episode Summary
Alex Jones, the far right talk radio host who pioneered the art of making money from internet conspiracy theories, is facing the worst moment of his career. It is quite possibly the apocalypse of Jones. After making up thousands of lies over a career spending decades, Jones is now starting to face consequences.
In August, a jury in Austin, Texas, returned a damages verdict against Jones for defaming the parents of a child who was killed in a school shooting in Sandy Hook, Connecticut, in 2012. Jones was ordered to pay $4.1 million in compensatory damages and $49 million in punitive damages. The lawyer for the plaintiffs in this case, which is one of only several, insists that this will be only the beginning of what's going to happen to Jones and his company Infowars.
But is that right? Will he actually have to pay those large-scale fines? And will Jones be affected by large-scale fines at all?
And in the long term, are legal suits a way forward to stop the propagation of conspiracy theories in this country? Joining me to discuss in this episode is Liz Dye. She is a columnist with the legal affairs website Above the Law. And she also is a writer at Wonkette.com.
The full transcript, audio, and video of this episode are available to subscribers. Please join today to get full access with Patreon or Substack.
Listen to this episode with a 7-day free trial
Subscribe to
Theory of Change Podcast With Matthew Sheffield
to listen to this episode and get 7 days of free access to the full post archives.