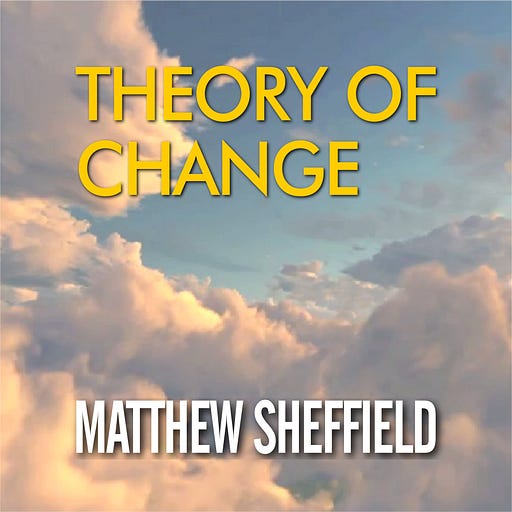 Jul 30, 2022 • 35M
Theory of Change #048: Molly Olmstead on how the Catholic right is doubling down on media
Slate writer Molly Olmstead on how EWTN and the Catholic right are spending big to shift public opinion
Lots of people want to change the world. But how does change happen? History is filled with stories of people and institutions that spent big and devoted many resources to effect change but have little to show for it. By contrast, many societal developments have happened without forethought from anyone. And of course, change can be negative as well as positive. In each episode of this weekly program, Theory of Change host Matthew Sheffield delves deep with guests to discuss larger trends in politics, religion, media, and technology.
Episode Summary
Protestant televangelists have been infamous for decades for their lavish lifestyles and nefarious scandals. They've also been extremely successful at promoting far-right political viewpoints to unsuspecting Protestants who just want to watch some devotional preaching.
The radicalization of American evangelicalism has attracted some journalistic and scholarly attention, but it's important to note that there is also something very similar happening among some Roman Catholics in this country.
And that's primarily due to a TV channel called Eternal Word Television Network. Many people outside of EWTN's elderly demographic have never heard of it, but the network's influence on Catholicism in America and around the world is substantial.
By its own account, EWTN reaches 400 million households in more than 150 countries. It also owns a radio network with 380 affiliates, several news services, and the influential national Catholic Register newspaper.
At its founding in 1981 EWTN wasn't about mixing far-right political agendas with religious services. But in the years since, it's gone all in for Donald Trump and a host of extremist Catholic figures who are bent on canceling anyone with progressive views in the church, even Pope Francis himself.
Joining us in this episode to discuss is Molly Olmsted. She is a staff writer at Slate, and she recently wrote an extended article about EWTN that is definitely a must-read.
The video recording of our July 27, 2022 conversation is below. A transcript of the edited audio follows.
Listen to this episode with a 7-day free trial
Subscribe to
Theory of Change Podcast With Matthew Sheffield
to listen to this episode and get 7 days of free access to the full post archives.