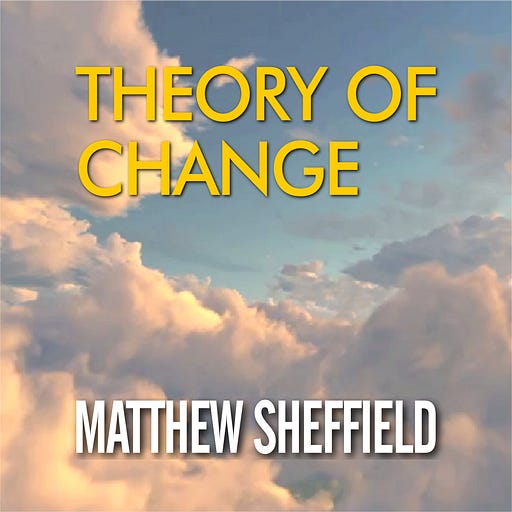 Jul 16, 2022 • 1HR 1M
Theory of Change #045: David Neiwert on how the radical right is the mainstream right
Right-wing extremism researcher David Neiwert discloses how groups are trying to force their viewpoints in cities and schools
Lots of people want to change the world. But how does change happen? History is filled with stories of people and institutions that spent big and devoted many resources to effect change but have little to show for it. By contrast, many societal developments have happened without forethought from anyone. And of course, change can be negative as well as positive. In each episode of this weekly program, Theory of Change host Matthew Sheffield delves deep with guests to discuss larger trends in politics, religion, media, and technology.
Episode Summary
The U.S. Supreme Court ignored decades of settled precedent about abortion access and women's health care in a sweeping decision that rolled back the court's 1973 decision Roe v. Wade. The ruling in Dobbs v. Jackson Women's Health Organization is the culmination of decades of anti-abortion activism. But it's only the beginning of what the radical right has in store for the country.
Clarence Thomas, one of the reactionary justices who joined in the new 6-3 ruling, signaled in a concurring opinion that he aims to overturn the Supreme Court's decisions protecting the rights to contraception, private consensual sex acts, and the right for people to marry someone else of the same sex.
"We have a duty to 'correct the error' established in those precedents," Thomas wrote. "Accordingly, we should eliminate it from our jurisprudence at the earliest opportunity."
Since the rise of Donald Trump, many people have become aware of right-wing extremism, but what you might not know is that the radical right is actually far more powerful in the Republican party, especially at the state and local levels of government.
In this episode, we're focusing on the lesser-known efforts of right-wing extremists with the help of David Neiwert, a senior staff writer at Daily Kos and also the author of a number of books including Red Pill, Blue Pill: How to Counteract the Conspiracy Theories That Are Killing Us and also Alt-America: The Rise of the Radical Right in the Age of Trump. Neiwert is also a long-time analyst for the Southern Poverty Law Center.
The video of our June 24, 2022 livestream conversation is below. The transcript of the edited audio follows.
Listen to this episode with a 7-day free trial
Subscribe to
Theory of Change Podcast With Matthew Sheffield
to listen to this episode and get 7 days of free access to the full post archives.