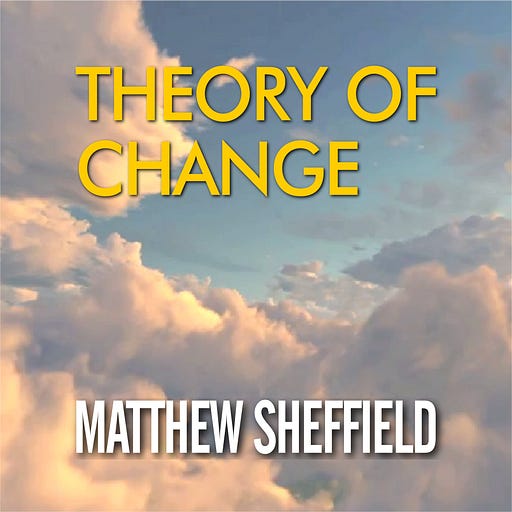 Jun 25, 2022 • 57M
Theory of Change #041: Matt Sienkiewicz & Nick Marx on the explosive growth of right-wing comedy
Right-wing comedy isn't funny, but it sure is effective
Lots of people want to change the world. But how does change happen? History is filled with stories of people and institutions that spent big and devoted many resources to effect change but have little to show for it. By contrast, many societal developments have happened without forethought from anyone. And of course, change can be negative as well as positive. In each episode of this weekly program, Theory of Change host Matthew Sheffield delves deep with guests to discuss larger trends in politics, religion, media, and technology.
Episode Summary
Like beauty, humor is in the eye of the beholder. That's especially true in regards to political humor, where many on the left and the right seem to think that the opposition is literally incapable of being funny.
Right wingers say liberals are too caught up in diversity and inclusion to take a joke. And left-wingers say that reactionaries are so enthralled with stupid ideas that they can't really make fun of others. The truth, however, is that jokes which you don't think are funny can still be comedy, and they can still use comedic techniques.
While it may seem absurd to study people cracking jokes, there's a lot that can be learned from that study, because comedy, especially in politics, can be a binding agent, a critical ingredient that can hold together coalitions that might otherwise hate each other. And in an age of negative partisanship where people vote less on who they like than what they don't, political comedy can make a big difference.
Joining the show to discuss all of this is Matt Sienkiewicz and Nick Marx. They're the authors of a new book called That's Not Funny: How the Right Makes Comedy Work for Them. Sienkiewicz is a media scholar, filmmaker, and professor of communication at Boston College, and Marx is an associate professor of film and media studies at Colorado State.
The recorded live video stream of our conversation from May 5, 2022 is below. The transcript of the edited audio follows. The full transcript, audio, and video of this episode are available to subscribers. Please join today to get full access with Patreon or Substack.
Listen to this episode with a 7-day free trial
Subscribe to
Theory of Change Podcast With Matthew Sheffield
to listen to this episode and get 7 days of free access to the full post archives.