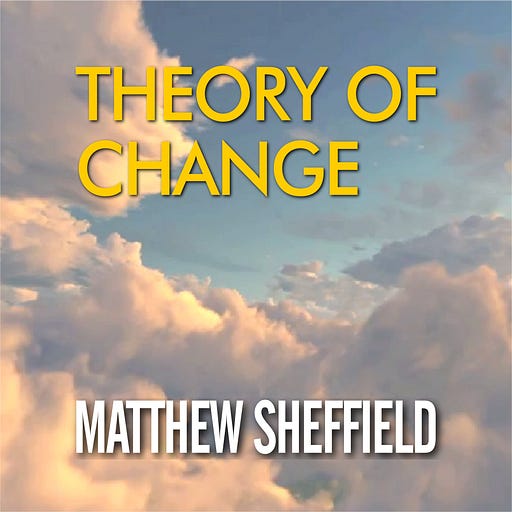 Dec 11, 2021 • 1HR 4M
Theory of Change #030: Edward H. Miller on the John Birch Society and the roots of Republican rage
American politics is arguably the product of Robert Welch, a far-right activist who was mostly ignored by conventional journalists and historians
Lots of people want to change the world. But how does change happen? History is filled with stories of people and institutions that spent big and devoted many resources to effect change but have little to show for it. By contrast, many societal developments have happened without forethought from anyone. And of course, change can be negative as well as positive. In each episode of this weekly program, Theory of Change host Matthew Sheffield delves deep with guests to discuss larger trends in politics, religion, media, and technology.
Episode Summary
William Faulkner's line that "the past isn't dead. It isn't even past," is certainly true in regards to today's Republican Party, which, quite literally, is an outgrowth of a conspiracy revolution that began in the 1940s and fifties, and never really stopped.
A key figure in the through-line of American reaction is Robert Welch, the founder of the John Birch Society, a conspiracy group that he founded in 1958, which still exists today.
The John Birch Society has many interesting stories of its own. And we'll discuss that in this episode, but Welch and his group  are also important in their placement relative to other Republicans. And also how people outside the GOP responded to them,  particularly Democratic and progressive elites.
There's a tendency among elite Democrats to think that the radicalization loop that the Republican Party has been stuck in is just somehow irrelevant, that people will automatically know that right-wing extremists are foolish and crazy, and so therefore, they don't need to be countered. But as we've seen, this is a terrible error.
Joining me for an in-depth discussion about all this is Edward H. Miller.  He is a teaching professor at Northeastern University and the author of A Conspiratorial Life: Robert Welch, the John Birch Society and the Revolution of American Conservatism, which just recently came out. He's also the author of Nut Country: Right-Wing Dallas and the Birth of the Southern Strategy, which he published in 2015.
The full transcript, audio, and video of this episode are available to subscribers. Please join today to get full access with Patreon or Substack.
Listen to this episode with a 7-day free trial
Subscribe to
Theory of Change Podcast With Matthew Sheffield
to listen to this episode and get 7 days of free access to the full post archives.