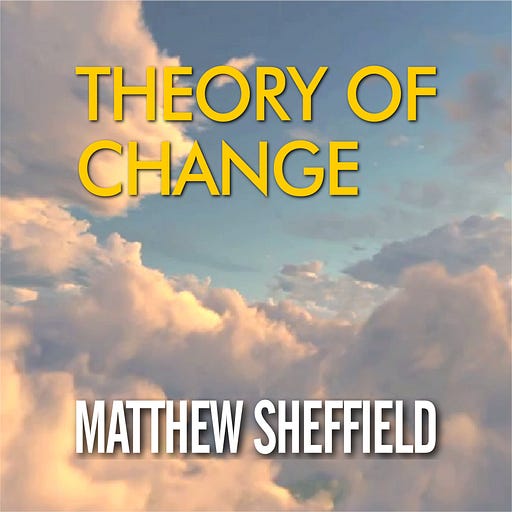 Nov 2, 2021 • 45M
Theory of Change #024: Moustafa Ayad on jihadist and white nationalist fusion
White nationalists and jihadists are starting to realize they have a lot in common
Lots of people want to change the world. But how does change happen? History is filled with stories of people and institutions that spent big and devoted many resources to effect change but have little to show for it. By contrast, many societal developments have happened without forethought from anyone. And of course, change can be negative as well as positive. In each episode of this weekly program, Theory of Change host Matthew Sheffield delves deep with guests to discuss larger trends in politics, religion, media, and technology.
Episode Summary
Extremist Muslims and extremist Christians hate each other, or at least they did before the meme wars began.
It's hard to believe, but extremist Muslims and Christians are actually starting to cheer each other online. After presidents Trump and Biden ended the U.S. occupation of Afghanistan, white nationalists in this country cheered on what they called the "Chadliban" as it took back control of the country. A world away, ISIS supporters are starting to use white nationalist meme characters and phrasing, even adapting Christian nationalist images for an Islamic audience.
So what's behind this strange synergy of the world's worst people? In this episode, we'll be talking about all of this with Moustafa Ayad. He's a researcher at the Institute for Strategic Dialogue, and an expert in Islamic extremism and online meme culture.
The complete video and transcript of this episode are also available to subscribers. Please join today to get full access with Patreon or Substack.
Listen to this episode with a 7-day free trial
Subscribe to
Theory of Change Podcast With Matthew Sheffield
to listen to this episode and get 7 days of free access to the full post archives.