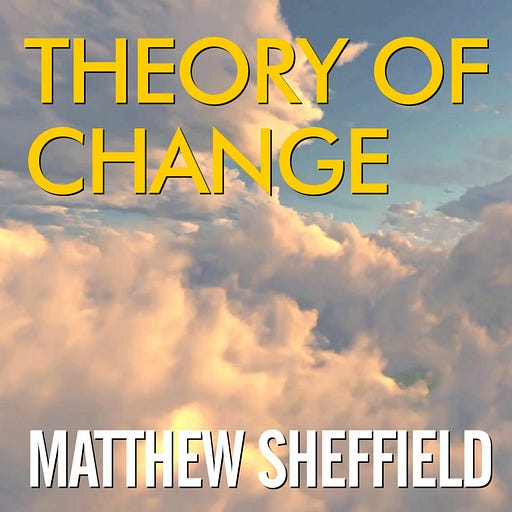 Oct 9, 2021 • 50M
Theory of Change #021: Nimmi Gowrinathan on political extremism and women militants
Why political extremism is a twisted mirror of elite failure
Lots of people want to change the world. But how does change happen? History is filled with stories of people and institutions that spent big and devoted many resources to effect change but have little to show for it. By contrast, many societal developments have happened without forethought from anyone. And of course, change can be negative as well as positive. In each episode of this weekly program, Theory of Change host Matthew Sheffield delves deep with guests to discuss larger trends in politics, religion, media, and technology.
Episode Summary
As technology has given extremist movements a much greater ability to spread their views and carry out violence, researchers are studying radicalization now more than ever. But one area that hasn't received enough attention is an examination of women who become militants.
Understanding radicalization is important in the United States as well, which is seeing the emergence of a far-right Christian tradition that has already carried out a number of violent acts.
What makes them want to risk their lives for a cause or become extreme? It's a complex question with many answers for the different militant movements that have seen large numbers of female fighters, including some that seek to restrict women's rights. Are there similarities among these women as well?
More importantly, what do the answers to these questions tell us about our own society?
In this episode, we feature Nimmi Gowrinathan. She's the author of "Radicalizing Her," a new book that provides a close look at the motivations of various women who have gotten involved in militant groups. She's also the founder and director of the Politics of Sexual Violence Initiative, a global research project examining the impact of rape on women's political identities in extremist movements. She's also a visiting professor at the City College of New York and the founder of Adi, a policy magazine that highlights the voices of marginalized people.
The complete audio, video, and transcript of this episode are available to subscribers. Please join today to get full access with Patreon or Substack.
Listen to this episode with a 7-day free trial
Subscribe to
Theory of Change Podcast With Matthew Sheffield
to listen to this episode and get 7 days of free access to the full post archives.